About Us
The Chorale offers an opportunity for talented singers to use their voices to promote and present high quality chorale music for the enjoyment of the Jackson community. It is open to anyone who meets the requirement of good choral singing. The roots of the Chorale go back more than 100 years although the present Chorale made its official debut in 1955. Today, the Chorale performs a repertoire from Bach to Bernstein to Broadway and has expanded its mission to promote vocal music in the Jackson area by establishing the Jackson Chorale Children's Choir and providing summer music camp scholarships for vocal music students. The Chorale is an independent non-profit group that supports themselves on donations given by individuals and businesses.
Board of Directors
Board of Directors
We are very fortunate to have a talented Board of Directors to guide the strategic direction of the Chorale.
John Kavan, President
Randy Treacher, Vice President
Chester Czubko Jr, Treasurer
Linda Schaub, Recording Secretary
Anne Campau
Pam DeGolia
Alex Gordon
Doug Munn
Brigette Robinson
Marla Sanford
Ross Mahan
Steve Tuckey
Lynn VanWagnen
Scott Moilanen
Staff
Staff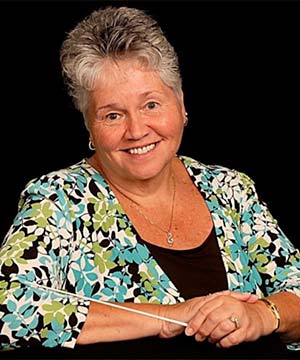 Wendy L. Treacher
Music Director
Wendy L. Teacher taught choral music at the secondary level for thirty-three years with the last twenty -eight at Northwest high School in Jackson. An active adjudicator, clinician and master teacher & conductor, Wendy has served in numerous positions with Michigan School Vocal Music Association including President and District 8 Manager (25 years). Her colleagues in MSVMA elected her Vocal Music Teacher of the Year for Michigan in 1993. Wendy has also served numerous terms on the state and division board of the American Choral Director's Association. She is an adjunct faculty member at Jackson College and this is her tenth year directing the Jackson Chorale.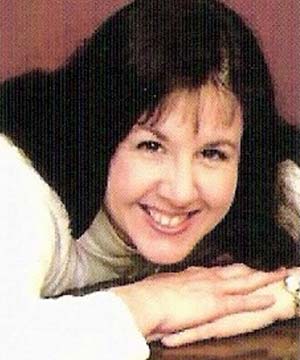 Renee Runyon
Accompanist
Renee Runyon has been the accompanist for the Jackson Chorale since 1999. A resident of Spring Arbor, MI, she teach- es private piano at Spring Arbor Univer- sity and serves as accompanist for the Spring Arbor University Chamber Choir. Mrs. Runyon also serves in various musical capacities at Spring Arbor Free Methodist Church. A graduate of Spring Arbor University with a B.A. in Piano Performance and a Master of Arts in Education, she is currently a Doctor of Worship Studies student at the Robert E. Webber Institute for Worship Studies in Orange Park, FL.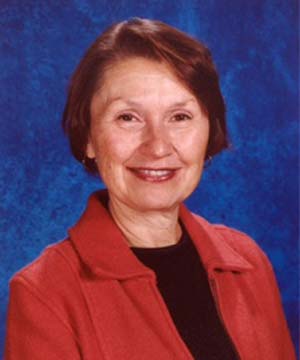 Jackie Livesay
Jackson Chorale Children's Choir Director
Jackie Livesay has been a music teacher in the Jackson area for more than 20 years. She taught at Jackson Public Schools for many of those years. She also has been a musician for the First United Methodist Church in Jackson for the past 10 years as well as an adjunct organ instructor for Albion College. Jackie has a Bachelor of Music degree from Westminster Choir College, a Master of Music degree from Arts in Education from Spring Arbor University.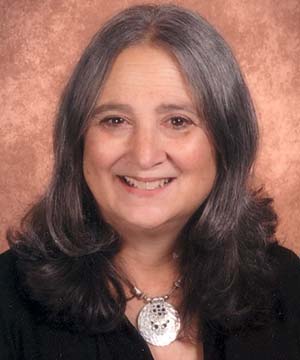 Anne Frank
Assistant Children's Choir Director
Anne Frank was raised with music as an integral part of her life, thanks to her mother, a concert pianist. Anne has been singing choirs for over 50 years, including the University of Michigan's Choral Union, Reuben Academy of Music Choir in Jerusalem, Israel, and the Ein Gedi Kibbutz Chorale. For the past 12 years, Anne has been a member of the Jackson Chorale and Jackson Chorale Chamber Choir. Currently, she teaches elementary music for the Jackson Public Schools and is substitute cantorial soloist for Temple Beth Israel in Jackson. Anne feels very strongly that all children should have as many musical experiences as possible and is very committed to the children's choir.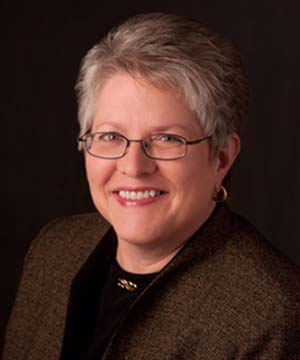 Linda Storm
Children's Choir Accompanist
Linda Storm received a Bachelor of Sacred Music degree in Organ Performance from Lincoln Christian College and a Master of Arts degree in Worship Studies from Lincoln Christian Seminary and has taken additional graduate studies in Piano Pedagogy at the University of Illinois-Urbana. Linda taught for twenty-four years on the faculty of Lincoln (IL) Christian University. She is the accompanist for The Jackson MI Chorale Children's Choir and assistant accompanist for The Jackson MI Chorale. She currently is an Adjunct Instructor at Spring Arbor University in the School of Music and is the principal organist at Immanuel Lutheran Church in Jackson.
History and Mission
History and Mission
The Jackson Michigan Chorale is celebrating it's 62nd season! The Chorale made its official debut on March 9, 1955 in an appearance with The Jackson Symphony. The Symphony, in its fourth season, was under the direction of Pedro Paz. An outgrowth of a group formed for the 1954 Freedom Festival, the chorale was organized by George V. Cripps, vocal music director at Jackson High School. The Chorale was reorganized the following year under the guidance of Jackson Junior College. Mac William Disbrow was selected to direct the group.
Roots of the Chorale go back more than 100 years. Many groups formed and dissolved over the years. Most were church related and/or sponsored. A newspaper article from 1911 mentions the fine singing of The Jackson Choral Society upon the occasion of a visit from President Taft. Many excellent conductors have led the group in the years since 1955, among them being Steven Jones, James Holleman and Thomas Sheets.
With the formation of the Chorale, there began a tradition of presentations of major choral works of Beethoven, Bach, and Saint-Saens to Bruckner, Bernstein, Pinkham and Rutter. The chorale had the honor of presenting the premier performance of Jackson's own J. Bruce Brown's composition "Legacy of Vision – Martin Luther King." The Chorale has become a regular guest of the Jackson Symphony Orchestra both during its regular season and for the pops concerts.
The creation of the Chorale filled a long standing need for a community chorus in 1955 but has gone many steps further since that time. Now an independent organization, the Chorale is a group of auditioned singers who perform works of ever increasing difficulty providing an opportunity for talented singers in Jackson to use their voices to promote and present high quality choral music to the community.
The Chorale has expanded its mission to promote vocal music in the Jackson Michigan area. To meet their mission, the Chorale has established the Jackson Michigan Chorale Children's Choir. In addition, the Chorale provides scholarships to summer music camp for local vocal music students.